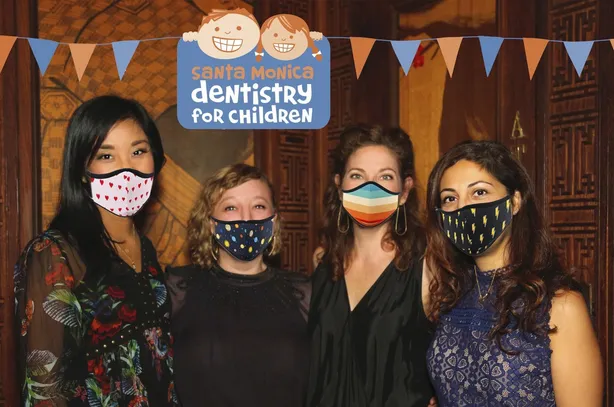 Dear Families,
We hope this letter finds you in good health. Our community has been through a lot over the last few years, and we appreciate all your patience as our office has been adjusting to a new "normal." Our commitment to safety has not changed, and we continue to follow infection control recommendations made by the American Dental Association (ADA), the U.S. Centers for Disease Control and Prevention (CDC) and the Occupational Safety and Health Administration (OSHA). We are staying up-to-date on any new rulings or guidance that may be issued to ensure that our infection control procedures are current and adhere to each agency's recommendations.
Current COVID-19 prevention safety guidelines:

We have hand sanitizer that we will ask you to use when you enter the office.

We will continue to use plexiglass sneeze guards in our front desk area, HEPA air filters throughout the office, and additional cleaning measures throughout the day.
We kindly ask that only one parent accompanies their child in to the treatment area. Ideally, siblings not scheduled for treatment should not attend the appointment.
If you are a new patient, please print out forms from our website and complete them prior to the appointment. If you need to complete any forms in the office, we will happily give you a complimentary single-person pen.
Teledentistry visits:

We will continue to offer teledentistry consults for those who are not comfortable or unable to come in to the office. If you are unsure as to what type of appointment you should make, please reach out to us and we can further guide you.

We look forward to seeing you and are happy to answer any questions you may have about the steps we take to keep you, and every patient, safe in our practice. We value your trust and loyalty and look forward to welcoming back our patients, neighbors, and friends.